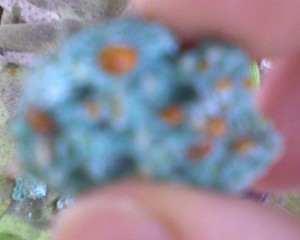 My dogs were intentionally poisoned on October 16, 2009. Luckily they were tough and fought through the poison. Actual rat poison was used; not a piece of chocolate that was scavenged off the floor. But rat poison that is meant to kill rats and other rodents was used in an attempt to kill my dogs.
Rosco had the poison first in his mouth, and then when my brother saw him, he dropped it and Blue as the Lab that he is, immediately went after it and ate more than half of it. To the right is what was left of the bar that my bro had to take out of Blues mouth.
We had received death threats against my sisters, my dogs, and "anyone who got in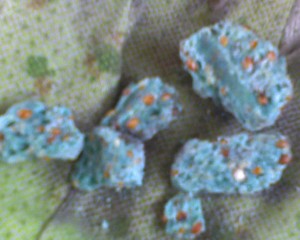 the way." These threats came from my other brothers' ex-girlfriend Tammy Baughman and her family. One of the reasons for these
threats (or "promises" how they were originally stated)/fulfilled promises was due to a custody battle for my beautiful nieces between my brother and his ex.
These people have yet stopped their ongoing harassment. They have invaded our property on numerous occasions, vandalizing, and throwing different kinds of poison in my backyard. The police have done nothing so far, and these people are pretty much getting away with murder. When it happened my family and I had no idea what to do, so I began compiling this website with hopefully all the information one would need in an emergency – hopefully never an emergency in which we experienced.
On March 24, 2010 Tammy Baughman's sister Samantha Baughman "showed" up at my sisters work at the time (CVS), being very rude and disrespectful, only to be asked to leave and later kicked/escorted out by security. She had no reason to be in Detroit, she coincidentally was there only a few days before our next custody court date. She was currently living in Milford MI, 40+ miles away.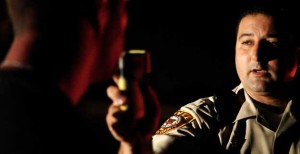 A few days later I chased after who appeared to be Nathan Lee Nolan (my brothers' exs' new boyfriend [also featured on COPs! – see above video link]) exiting my driveway and running down the street to his getaway car (silverish/gold small sedan car) on March 27, 2010. I stopped following him to check if my dogs were ok, I called the police but it was too late, he was gone. Also days before our next court date. These people will stop at nothing to harm my family; they purposely tried to harm my dogs, went to my sister's work, and even stole my brother's identity (other brother, not the father of my nieces). Imagine what they are going to do and are doing to the innocent children caught in between.